Fruitful Fridays – Frequently Asked Questions
Frequently Asked Questions
How early can I get in line?
Our drive thru will open at 9 a.m.; we ask people to wait until 8:30 a.m. to start forming a line.
What will be in the food box?
For June 19, we will be providing a box with a variety of fresh fruits and vegetables.
If I come later in the morning, will there still be a food box for me?
Food boxes will be distributed while supplies last. We'll have around 1,000 boxes June 19 and when they are gone, they are gone.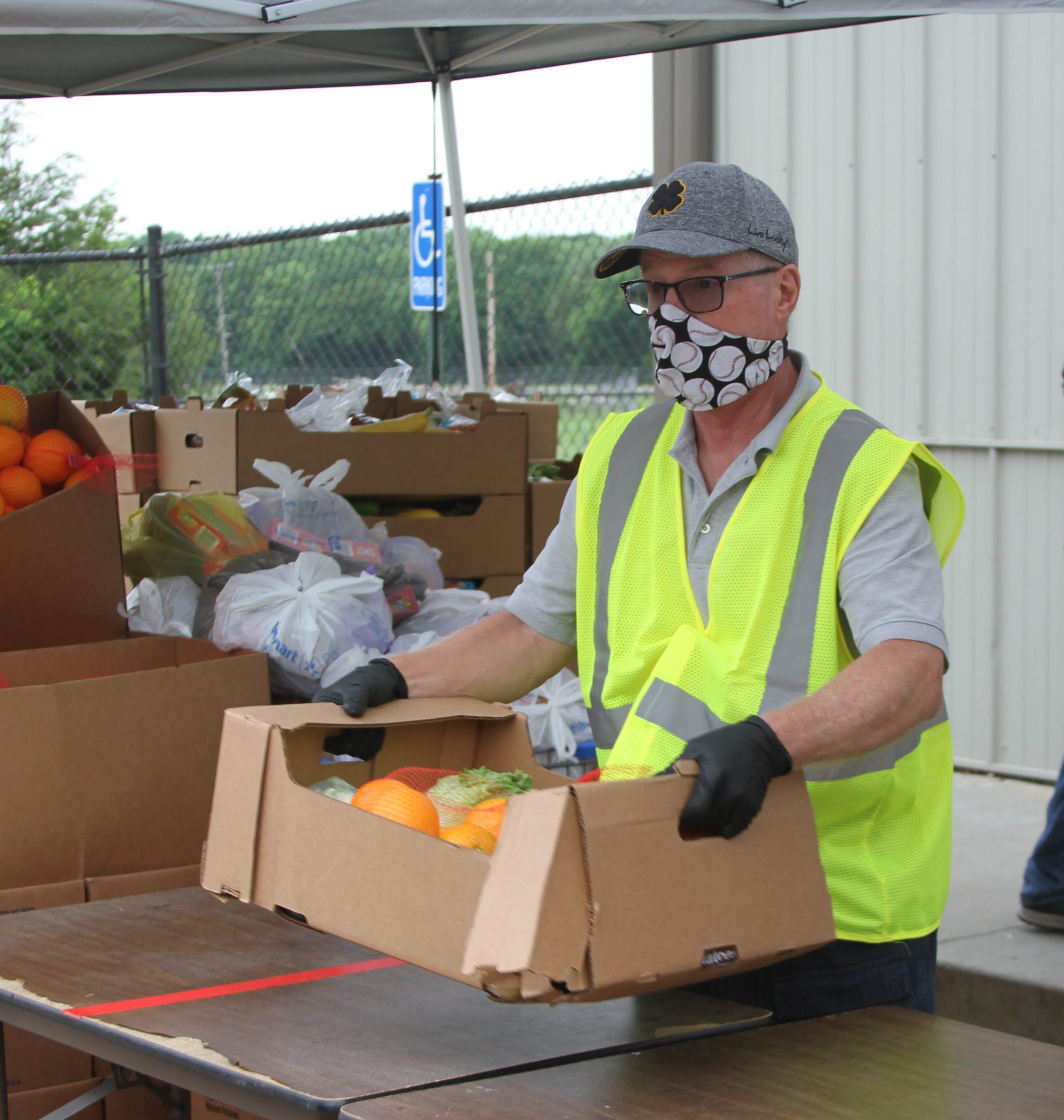 Do I have to be Catholic to receive a food box?
No, Catholic Charities serves people of all faiths, and no faith at all.
Do I need to show proof of income, address?
No, you do not need to show proof of income or proof of address.
Do I need to show ID for myself or my children?
No, you will not need to show any IDs.
Will Catholic Charities do similar giveaways in the future?
We hope to and are working out details with Go Fresh for additional distribution dates. As soon as we know future dates, we will share that information with the public.
Why is Catholic Charities doing these giveaways?
Catholic Charities is commited to helping our community recover from the recent pandemic. We have a role to play in long-term recovery efforts from disasters that happen in the 25-county area of southcentral and southeast Kansas that we serve. Partnering with Go Fresh as part of the USDA's Farmers to Families Food Box Program by organizing a distribution in the Wichita area is one way that we can help in the recovery process.
What is Farmers to Families?
The Farmers to Families Food Box Program was created by the United States Department of Agriculture (USDA) under the authority of the Families First Coronavirus Response Act. The program allows USDA to support agricultural producers significantly impacted by the closure of restaurants, hotels and other food services businesses by purchasing and distributing agricultural projects to those in need. Contracting suppliers package these products into family-sized boxes, then transport them to food banks, community and faith-based organizations and other non-profits serving people in need.
Contact Us
We would like to hear from you! Call 316-264-8344 or Email us:
Counseling And Immigration
Disabled Adults And Seniors St. Joseph Pastoral Center
437 North Topeka st.
Wichita. KS 67202-2431
Catholic Charities, Diocese of Wichita is a 501(c)(3). All gifts are tax-deductible.
Wichita Diocese
The Wichita Diocese covers 20,021 square miles and includes 25 counties in the southeast corner of the state. It is home to over 114,000 Catholics in 90 parishes.