Immigration Services
Immigration Services works to keep families together in a spirit of peace and welcome.
Immigration Services provides benefit eligibility determination for citizenship, work authorizations and other related services including: family immigration applications, attorney consultations and applications for VAWA.
The mission of Immigration Services at Catholic Charities is to help immigrants build new and secure futures in the United States of America. It is the philosophy of the immigration program that every individual or family seeking services be given the most honest, clear and detailed answers to their immigration concerns.
An integral part of this philosophy entails the empowering of immigrants by sharing with them the knowledge of immigration laws and how these laws may or may not affect their status in the United States. This allows joint seeking of correct solutions to their problems, and by doing so enriches not only the quality of their lives, but that of the community at large.
Special Hours
Closed Daily: 12:00pm – 1:00pm

To schedule an appointment, please call us at (316) 264-0282.
Credentials
Accredited by the U.S. Department of Justice (DOJ) to provide immigration services.
Affiliated with Catholic Legal Immigration Network, Inc. (CLINIC) to provide immigration services.
Cost
Our consultation fee is $70. Nominal fees for services; vary depending on individual needs.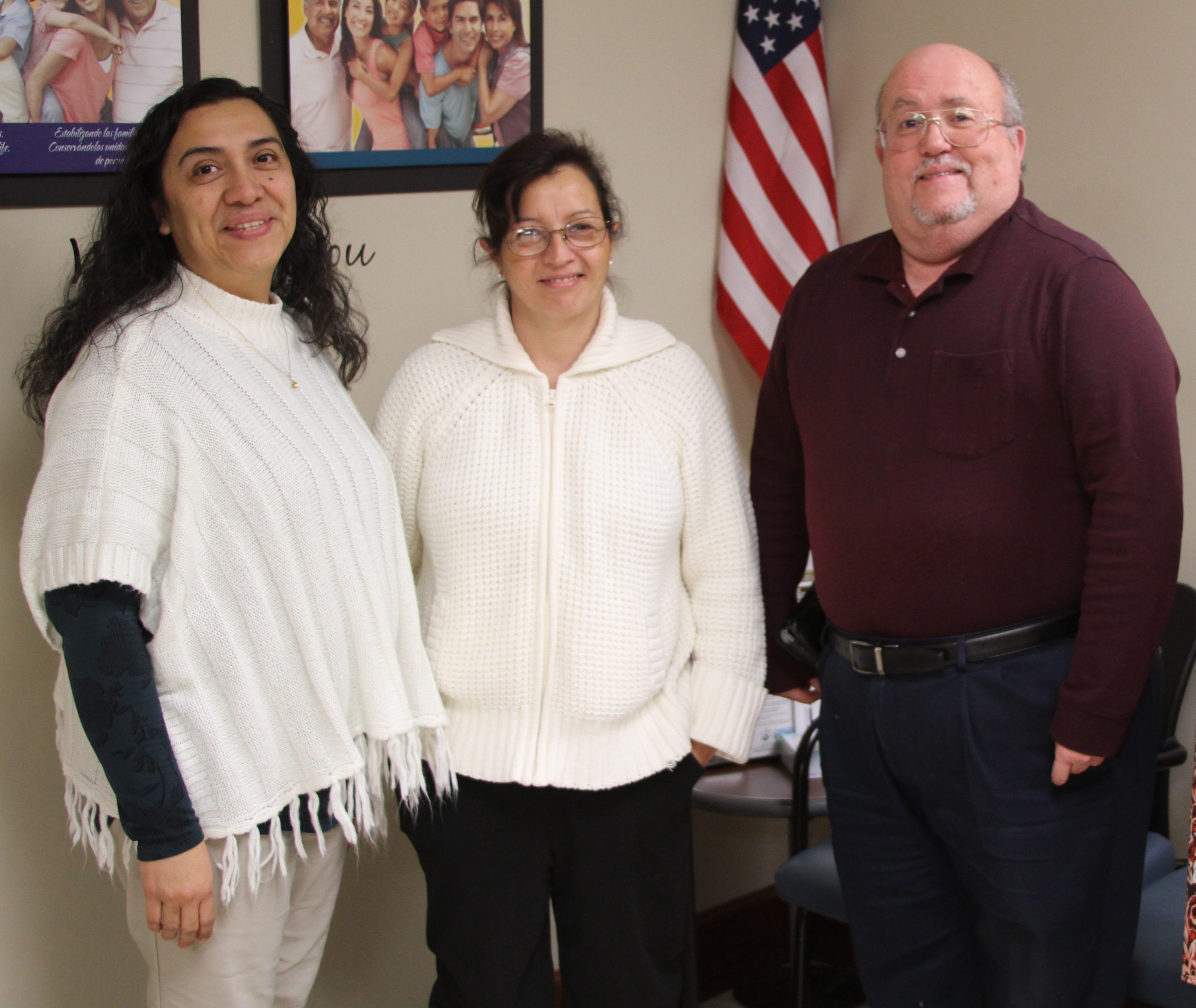 Immigration Services
Assistance with the preparation of Family Visa petitions
Assistance with adjustment of status applications
Consular Visa Processing: including assistance with waivers for triggering unlawful presence bars
Naturalization/Citizenship Services (N-400 and N-600 applications)
Re-entry Permit/Travel Document
Employment Authorization
Family Unity
Other immigration needs related to Visa procedures
Outreach to communities, organizations and parishes
Immigration Information Sessions
Consultations: to address client's immigration concerns, determine eligibility for an immigration benefit/application, and go over immigration procedures
Notary public (for immigration purposes only)
Services are provided in English and Spanish. Interpreters available upon request.
Location and Hours of Operation
Location and Hours of Operation
Daily Hours
Monday – Friday:
8:00 AM – 12:00 PM
1:00 PM – 5:00 PM
Second and Third Saturdays of the Month:
8:00 AM – 12:00 PM
By appointment only
Please call to make an appointment.
Contact Us
We would like to hear from you! Call 316-264-8344 or Email us:
Counseling And Immigration
Disabled Adults And Seniors St. Joseph Pastoral Center
437 North Topeka st.
Wichita. KS 67202-2431
Catholic Charities, Diocese of Wichita is a 501(c)(3). All gifts are tax-deductible.
Wichita Diocese
The Wichita Diocese covers 20,021 square miles and includes 25 counties in the southeast corner of the state. It is home to over 114,000 Catholics in 90 parishes.