Fundraisers and Donations
Fundraising events & donation drives.
From food drives to experiences to casual dress days to givebacks, there are countless ways that businesses, churches, community organizations, families and individuals can help Catholic Charities serve those in our community who are in need. Whether you want to raise dollars by planning your own fundraiser or collect non-perishable food or personal hygiene items through a donation drive, Catholic Charities has the tools to help you plan a successful event.
Eat, Pray, Give — Parties with a Purpose
An Eat, Pray, Give event is a small party fundraising event organized and hosted by supporters of Catholic Charities, with assistance from us as requested. All proceeds from the event are donated to Catholic Charities to support our work.
Eat, Pray, Give events can take many forms, from in-home dinners or socials to larger events at a local venue. Adding a virtual component can boost the event's results, as can silent auctions and raffles.
Be creative and have fun. A one-hour experience event featuring a virtual visit from celebrity talent can range from cooking and baking demonstrations to boozy tastings that will engage your guests.
Let us know what you are planning so we can help with guidance and resources. We can help with ideas, toolkits, online platforms, and more. We can join your event to share the mission and work of Catholic Charities.
Gift-in-kind donations
Often times, the clients who come to a Catholic Charities shelter arrive with only the clothes on their back or all their possessions in a couple of bags. When they are ready to leave shelter and move into sustainable housing, they lack the most basic necessities for setting up a home. The children we serve need supplies for school, and the lives of many of our clients – young and older alike — are enriched through art projects. Catholic Charities operates several buildings that we need to keep clean and sanitized.
Donations of new items such as towels, bed linens, personal care items, cleaning and laundry products, diapers, small appliances and housewares, art supplies, gift cards and so many more items, help our clients lead dignified and enriching lives.
Catholic Charities accepts in-kind donations of new* items only by appointment at our administrative offices at 437 N Topeka St., Wichita. We also accept donations of new items at our Southeast Kansas Services office at 411 E. 12th St. in Pittsburg.
For more information or to schedule an appointment to drop off new items, please call a development team member at (316) 264-8344, ext. 1224.
*Catholic Charities does not have the capacity to wash and sanitize used clothing, and bed, bath and kitchen linens. Please consider donating gently used items such as these to the Klothes Kloset at United Methodist Open Door, 402 E 2nd St. in downtown Wichita, or call them at (316) 265-9371.
Our Daily Bread benefits when you shop at Dillons
You can support Our Daily Bread Food Pantry every time you purchase groceries using your Dillons rewards card.
Assigning your card is simple. Visit Dillons.com, and log into your account or create a new one. In the Dillons Community Rewards area, search for Catholic Charities by code XT082 or by name – CATHOLIC CHARITIES, INC. WICHITA – and click "Enroll."
Once your card is enrolled and you begin using it whenever you shop for groceries at Dillons, Catholic Charities will automatically start earning a rebate. Our Daily Bread uses the funds to purchase a variety of food items for its shelves.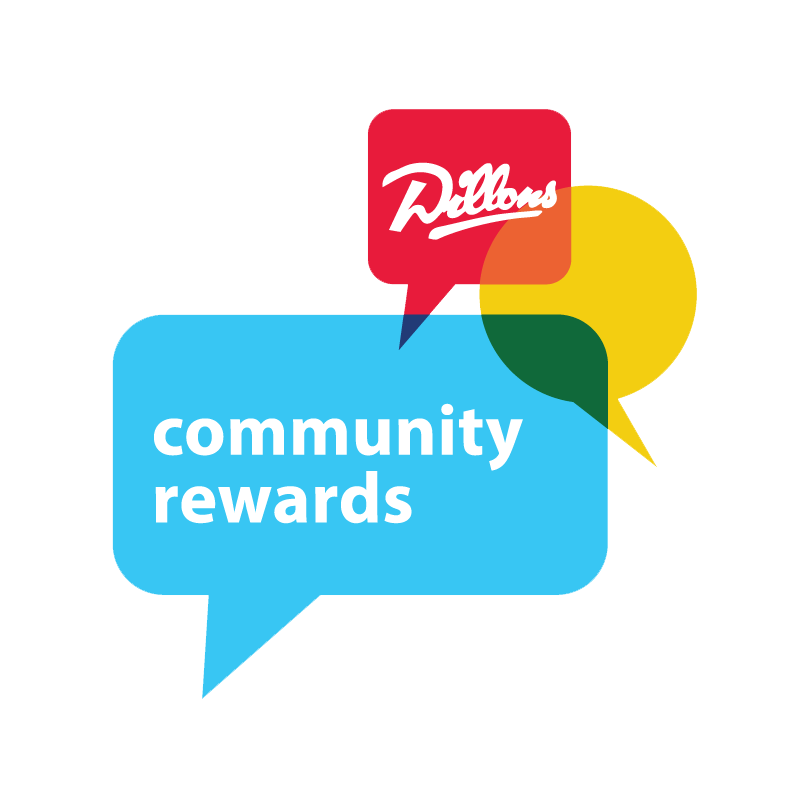 Donate items from our wish list to be shipped directly to our front door. We are always updating our Amazon wishlist with our current needs.

Contact Us
We would like to hear from you! Call 316-264-8344 or Email us:
Counseling And Immigration
Disabled Adults And Seniors St. Joseph Pastoral Center
437 North Topeka st.
Wichita. KS 67202-2431
Catholic Charities, Diocese of Wichita is a 501(c)(3). All gifts are tax-deductible.
Wichita Diocese
The Wichita Diocese covers 20,021 square miles and includes 25 counties in the southeast corner of the state. It is home to over 114,000 Catholics in 90 parishes.