"Do I have to be Catholic to work at Catholic Charities?"
That is a question we often hear and the answer is no. Catholic Charities has employees of many faiths, or no faith at all; we look for people who feel called to make our community a better place by serving those in need.
Catholic Charities strives to be the best place to work by investing in self-care, education and leadership development for our employees. We offer competitive pay, medical/dental/vision insurance, retirement plan, generous vacation and sick day accruals, and more.
We operate in a 25-county area of south central and southeast Kansas, the same counties that comprise the Diocese of Wichita; most of our ministries are based in Wichita though. Through 13 ministries that focus on counseling, domestic violence, homelessness, hunger, immigration, seniors and disabled adults, Catholic Charities shares God's love and joy by caring for more than 18,000 people each year.
Catholic Charities Executive Director
Catholic Charities Wichita is seeking a mission-driven Executive Director (ED) to provide leadership and vision to an agency which is our collective response to answering God's call to serve the hungry, homeless, lonely, disabled and abused within the 25 counties which comprise the Diocese of Wichita. The ED must be a practicing Catholic in good standing with understanding and acceptance of Catholic social teaching; the ED will be required to maintain Catholic identity throughout the organization.
Responsibilities include, but are not limited to: 
Ensuring that the mission and vision of Catholic Charities are carried out effectively, efficiently, consistently and collaboratively. Conducting all business at the highest level of integrity.
Conducting long-range strategic, asset and operational planning; accountable for implementation of strategic plan by developing action plans with measurable goals.
Conducting ongoing reviews to ensure that the largest gaps between capabilities and community needs are being considered in the strategic planning process.
Representing Catholic Charities to numerous community stakeholders and groups of associations and agencies. Promoting the Catholic Charities story and image.
Cultivating and overseeing the fundraising and financial strategies of the organization, including soliciting potential major donors from both public and private sources.
Serving as the chief mentor to all employees and volunteers, ensuring they find fulfillment and satisfaction in their work and gift of time.
An ideal candidate will:
Have a college degree, preferably in social work, human services, business or related field.
Have a minimum 10 years of experience in nonprofit human service agency leadership or comparable executive management experience.
Demonstrated commitment to Catholic Charities' mission, vision and strategic priorities.
Depth of knowledge around issues of homelessness, poverty, mental illness, addiction, disabilities and domestic violence.
Ability to maintain and grow relationships throughout all levels of the Catholic Diocese of Wichita.
Demonstrated experience in innovative problem-solving while maintaining a person-first approach.
Ability to lead with empathy and grace in a fast-paced environment.
To receive full consideration, please submit a cover letter and resume no later than Sept. 30.
Direct Care Provider (CNA/CMA)
If you have a heartfelt passion for providing exceptional and direct patient care we currently have CNA and CMA positions available at our Adult Day Services. Adult Day Services provides quality day programs that help our two types of program participants. We assist IDD participants who have a wide variety of intellectual or developmental challenges. Our IDD programs are geared towards helping participants acquire and enhance daily living skills so they may maintain their independence and involvement in the community. Our senior participant day programs are designed for adults age 55 and older who are coping with dementia, Alzheimer's, or loneliness. Our goal is to help all of our participants to reach for their highest potential while surrounded with genuine care and compassion.
Full-time, 3 positions available.
Volunteer Coordinator and Community Liaison, Wichita
Under general direction of the Operations Supervisor of Harbor House. Supervises, recruits and trains volunteers. This person will seek out and develop relationships with the community and strengthen collaborations among victim service providers through trainings, presentations, and awareness. The coordinator and advocate will create and develop relationships with community partners to raise awareness for Harbor House and domestic violence services. While working with the community the candidate will also serve as the initial contact for program volunteers, assess the needs, develops volunteer job descriptions, and recruits new volunteers.
Full Time, 1st Shift
Harbor House Advocate, 3rd Shift
Harbor House provides shelter services for survivors of domestic abuse and their children. This advocate position overses nightly operation  of the shelter home including security taope and monitoring security systems as well as assistsing residents in their day-to-day requirements. The candidate we seek will want to be of service to others as they will be providing front-line support, advocacy, and resource information to those who are staying in the shelter home and those calling the 24/7 crisis line. 
Sunday – Thursday, 9pm – 5am
Harbor House Case Manager, 2nd Shift
A Harbor House Case Manager works to provide advocacy and case management toward independent living to clients who reside in the domestic violence shelter home. The case manager receives prospective clients and determines safety, as well as eligibility for service. To accomplish these goals this individual will need to coordinate a spectrum of community resources and refer clients to subsequent services when appropriate.
Full-time, second shift.

St. Anthony Family Shelter Weekend Support Provider, 1st Shift
Part-time position receives prospective clients and determines eligibility for service, supervises and assists clients in their day-to-day activities, and assists with receiving and acknowledging donations to the shelter.
This position is Saturday and Sunday from 7:00 am – 3:00 pm.
Part-time, First shift.
Serving domestic violence survivors
Each year, Catholic Charities helps more than 8,000 people experiencing domestic violence through outreach, safety planning, advocacy, counseling, and shelter. We are currently looking for caring and compassionate people who want to help victims of domestic violence become survivors of domestic violence. We have this position available in Wichita:
Weekend Advocate – 3rd Shift, part-time
Weekend Advocate – 1st Shift, part-time

Court Advocate – 1st Shift

PRN Advocate
SAFE Project Case Manager – Wichita
SAFE Project Case Manager – Hutchinson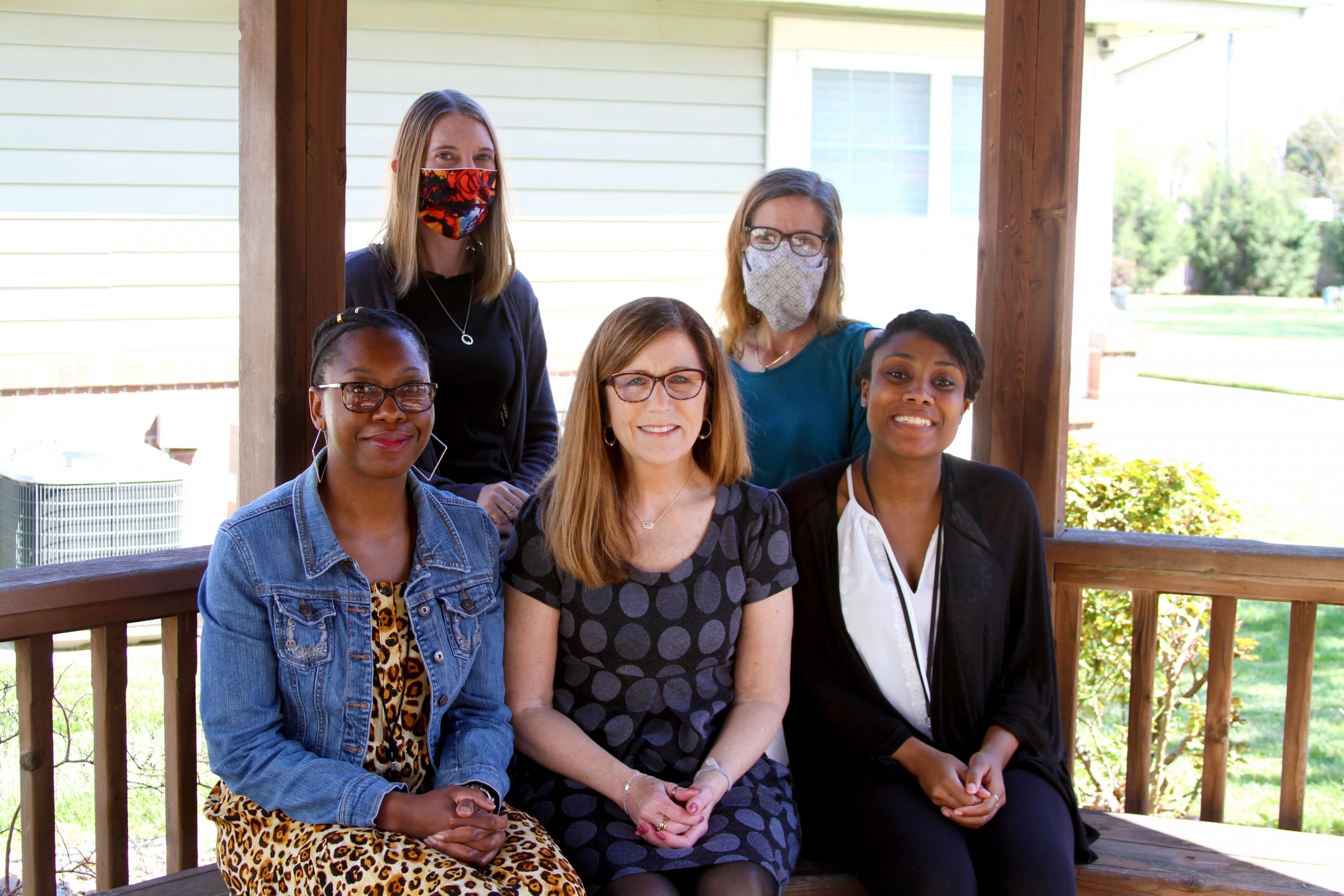 To read complete job descriptions or to apply, please click the "View Current Job Opportunities" link below.
Catholic Charities is an EEO employer.
Contact Us
We would like to hear from you! Call 316-264-8344 or Email us: St. Joseph Pastoral Center
437 North Topeka st.
Wichita. KS 67202-2431
Catholic Charities, Diocese of Wichita is a 501(c)(3). All gifts are tax-deductible.
Wichita Diocese
The Wichita Diocese covers 20,021 square miles and includes 25 counties in the southeast corner of the state. It is home to over 114,000 Catholics in 90 parishes.