DONATION DRIVE FOR HARBOR HOUSE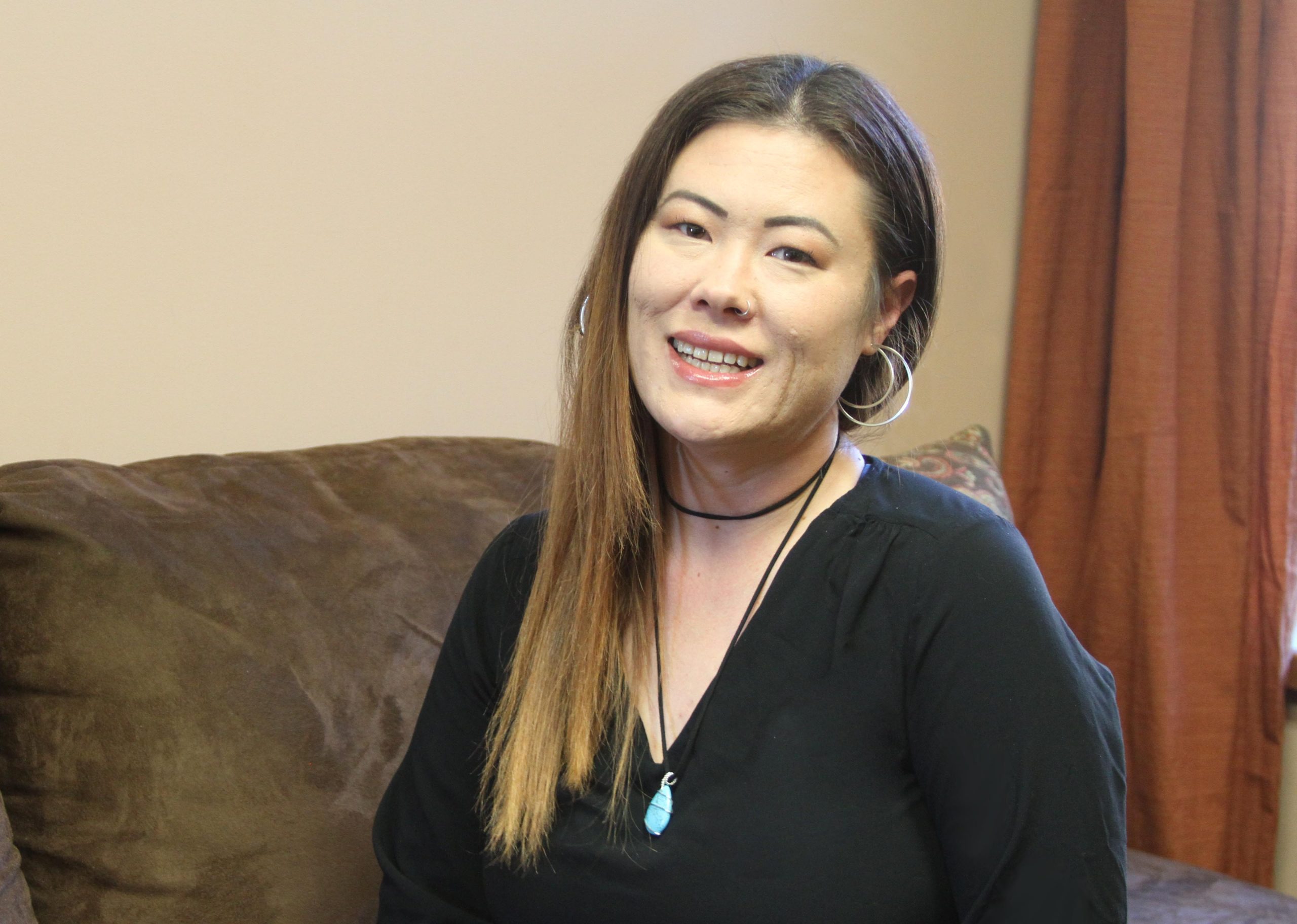 "My heart is always full this time of year because it helps restore my faith in humanity as I see our community come together in support of the families we serve. Every donation received goes to our clients and their children when they may have had to leave everything behind."
– Nikka, Harbor House Advocate
You can help Stuff the Box with donations for Harbor House Domestic Violence Shelter at Catholic Charities.

What is Stuff the Box?
The Stuff the Box campaign helps gather personal hygiene items, cleaning supplies, clothing basics, household items and more to help the children and women who come to Harbor House with literally nothing. In the past year, Harbor House provided nearly 9,200 days in shelter for 113 survivors and 123 children escaping domestic violence.
Harbor House Domestic Violence Shelter
Harbor House is more than Wichita's largest domestic violence emergency shelter, helping hundreds escape domestic violence.
The ministry helps thousands of survivors who do not even step foot in the shelter, instead receiving services in the community or through a 24/7 hotline.
Harbor House provides:
A 24/7 crisis hotline at (316) 263-6000
Safety planning
Healthy relationship education
Referrals to community resources
Outreach for court services
Financial literacy and life skills classes
Assistance with housing & employment
Collaboration with community partners
WISH LIST ITEMS
Please donate NEW items
Household Products 
Kitchen utensils
Plate sets
Small kitchen appliances
Cleaning supplies (dish soap, bleach wipes)
Laundry detergent (pods, please)
Paper plates, bowls, cups and plastic utensils
Facial tissue
Laundry baskets
Hangers
Bedding sets
Bath towels
Kids and Adult Needs
New clothing, all sizes (Infant, children, adult) (thanks, we already have plenty of hats, gloves and mittens!)
Pajamas (all sizes)
Underwear and socks, all sizes
(Infant, children, adult)
School supplies
Gift items for teens and children
(games, puzzles, video games, movies, ear buds, etc.)
Miscellaneous
Duffel bags, totes, luggage

Non-perishable food items including cereal and snack items
$10, $15, $20 or $25 gift cards
Your dollars can help make someone's stay more comfortable.
If you don't have time to get out to shop, you can shop our wishlist at Amazon Smile or you can make a financial contribution. Donated dollars will allow the team at Harbor House to purchase items that are most needed, when they are needed. Here are ways that your dollars could help:
$50
Bath towels for two families in shelter
$75
Two weeks of formula and diapers for a baby in shelter 
$100
Detergent so shelter families can do about 365 loads of laundry 
$250
Kitchen basics for one family moving out of shelter 
$500
A week's worth of socks for 50 women and children in shelter 
Contact Us
We would like to hear from you! Call 316-264-8344 or Email us: St. Joseph Pastoral Center
437 North Topeka st.
Wichita. KS 67202-2431
Catholic Charities, Diocese of Wichita is a 501(c)(3). All gifts are tax-deductible.
Wichita Diocese
The Wichita Diocese covers 20,021 square miles and includes 25 counties in the southeast corner of the state. It is home to over 114,000 Catholics in 90 parishes.