Servicios de Inmigración
El programa de inmigración trabaja con el objetivo de conservar las familias unidas en paz y bienvenidas.
El programa de inmigración provee asesoramiento para determinar elegibilidad para recibir ciudadanía, autorización de empleo y cualquier otro beneficio de inmigración incluyendo solicitudes para peticionar por familiares, consultas con abogado y solicitudes de VAWA.
La misión del programa de inmigración de las Caridades Católicas es ayudar a los inmigrantes a construir un nuevo y seguro futuro en los Estados Unidos de Norte América. La filosofía del programa de inmigración es que cada individuo o familia que busca ayuda obtenga la más honesta, clara y detallada respuesta a sus interrogantes sobre la inmigración.
Una parte integral de esta filosofía consiste en empoderar a los inmigrantes al compartir con ellos nuestros conocimientos sobre leyes de inmigración y cómo pueden afectar su estado inmigratorio en los Estados Unidos. Esto nos ayuda a encontrar repuesta a los problemas que encuentran y al hacerlo les enriquece la calidad de sus vidas y tarde o temprano de la comunidad entera.
Es mejor llamar a la oficina para más información y para hacer una cita. Las consultas son $60.00
Horario Especial
Cerrado diariamente de 12:00pm a 1:00pm.
Para hacer una cita, por favor llame al 316-264-0282 ext. 1285
Credenciales
Acreditados por el departamento de justicia para proveer servicios de inmigración
Afiliados con la Red Católica de Ayuda Legal, Inc. (CLINIC) para proveer estos servicios
Costo
Las consultas son $70. Se cobran honorarios nominales para otros servicios teniendo en cuenta la situación del cliente.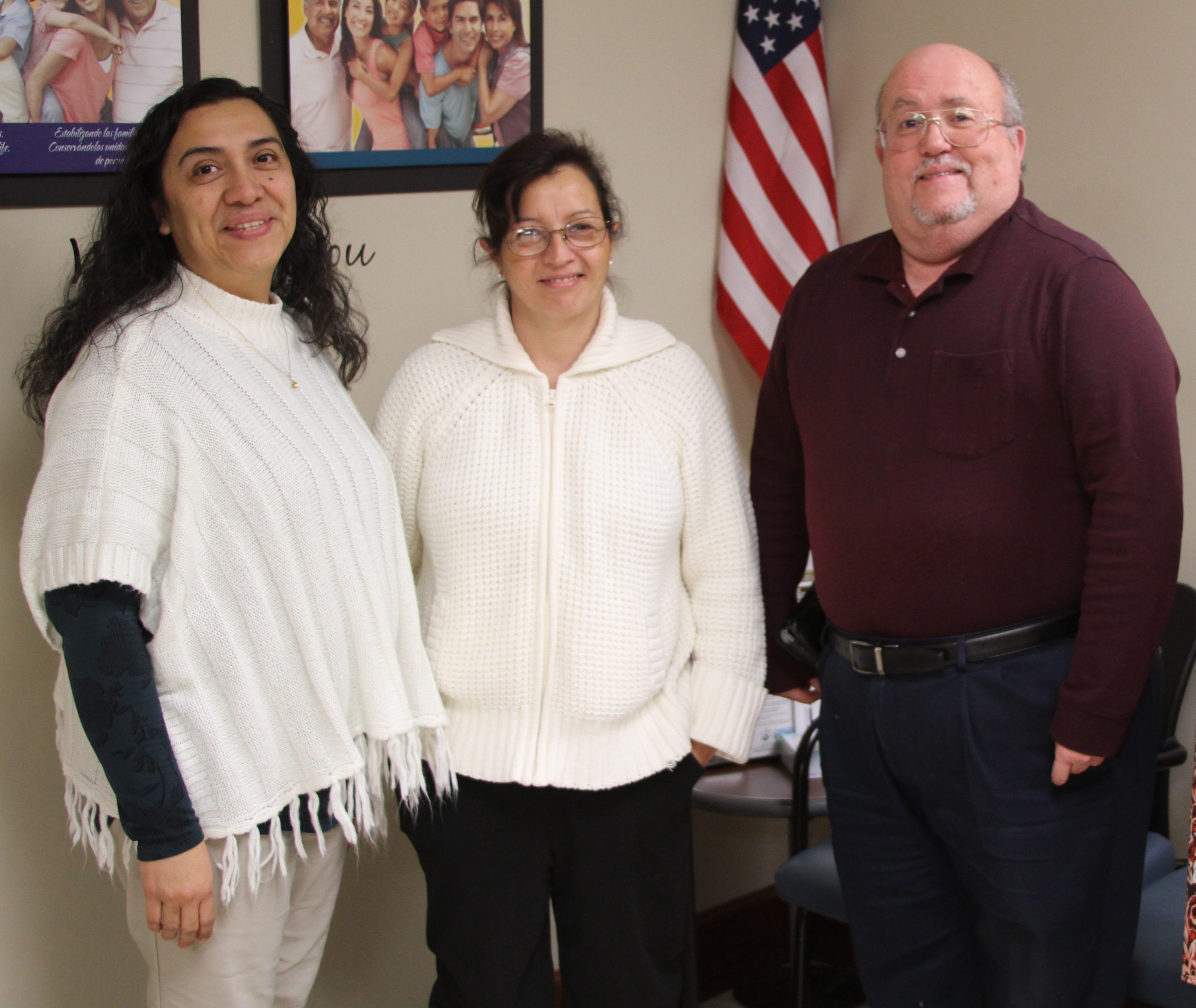 Servicios de Inmigración
Asistencia con la preparación de peticiones de visas para familiares
Asistencia con la preparación de solicitud para modificar el estado inmigratorio
Procesos de visa consular: incluyendo ayuda con perdones contra rechazos de visa debido a presencia ilegal
Consulta y asesoría de naturalización (con aplicaciones N 400 y N 600)
Permiso de re ingreso y documentación para viajar
Autorización de empleo
Unidad de familia
Otras necesidades relacionadas con procesamiento de visas
Cooperación con organizaciones comunitarias y parroquias
Sesiones informativas sobre inmigración
Consultas: para atender dudas del cliente, determinar si califica para recibir o solicitar beneficios inmigratorios
Notario Publio (para inmigración solamente)
Se proveen todos los servicios en inglés y en español, con intérpretes si se los solicita.
Localidad y horas de oficina
Localidad y horas de Oficina
Horario Diario
8:00 AM – 12:00 PM
1:00 PM – 5:00 PM
El Segundo y Tercer Sabado del mes
8:00 AM – 12:00 PM
Solámenta con Cita
Por favor, llamen para hacer una cita.
Contact Us
We would like to hear from you! Call 316-264-8344 or Email us:
Counseling And Immigration
Disabled Adults And Seniors St. Joseph Pastoral Center
437 North Topeka st.
Wichita. KS 67202-2431
Catholic Charities, Diocese of Wichita is a 501(c)(3). All gifts are tax-deductible.
Wichita Diocese
The Wichita Diocese covers 20,021 square miles and includes 25 counties in the southeast corner of the state. It is home to over 114,000 Catholics in 90 parishes.