Immigration Services at Catholic Charities is scheduling in-person appointments to help low-income people with their initial or renewal applications under the Deferred Action for Childhood Arrivals (DACA) program.
All staff and clients must wear masks during the appointments and follow social distancing guidelines.
Low service fees 
The initial consultation fee at Immigration Services is $55; fees for filing new DACA applications are $360 while the cost to renew DACA is $210.
In addition to DACA, Immigration Services assists with citizenship and naturalizations, green card renewals, family immigration, adjustment of status and removal of conditions. Fees for those services range from $250 to $1,500 for more complicated cases.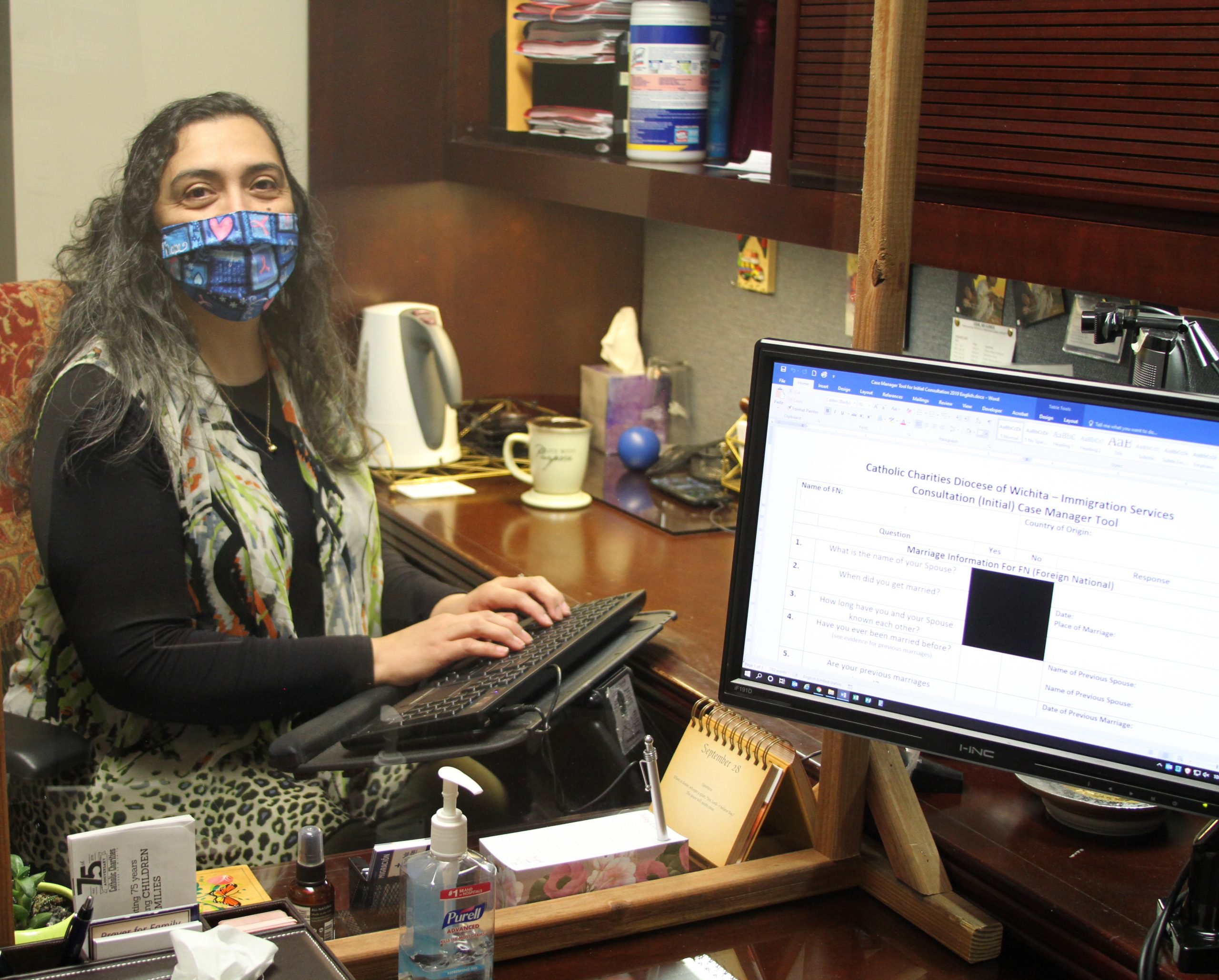 Contact Us
We would like to hear from you! Call 316-264-8344 or Email us:
Counseling And Immigration
Disabled Adults And Seniors St. Joseph Pastoral Center
437 North Topeka st.
Wichita. KS 67202-2431
Catholic Charities, Diocese of Wichita is a 501(c)(3). All gifts are tax-deductible.
Wichita Diocese
The Wichita Diocese covers 20,021 square miles and includes 25 counties in the southeast corner of the state. It is home to over 114,000 Catholics in 90 parishes.