Dondlinger Construction has been selected as the General Contractor to transform the former Michener Elementary School and the ground on which it sits at 2235 W. 37th St. North into a new campus for Adult Day Services, a ministry of Catholic Charities. Since 1975, Adult Day Services has provided quality, affordable day programs for adults with intellectual and developmental disabilities and seniors experiencing dementia or loneliness.
"The selection of a contractor is another happy milestone in a project that has been blessed by God every step of the way," said Wendy Glick, Catholic Charities executive director. "Dondlinger has an outstanding reputation in our community and we look forward to working with their team and subcontractors to bring this project to fruition."
Dondlinger was one of several local construction companies to bid on the project. The Catholic Charities board of directors and the project's build committee based their selection on the most efficient use of the dollars that donors generously gave to the Blessing Families, Enriching Lives capital campaign. Glick said the campaign surpassed its $5.2 million goal thanks to individual donors, along with contributions from local and regional foundations.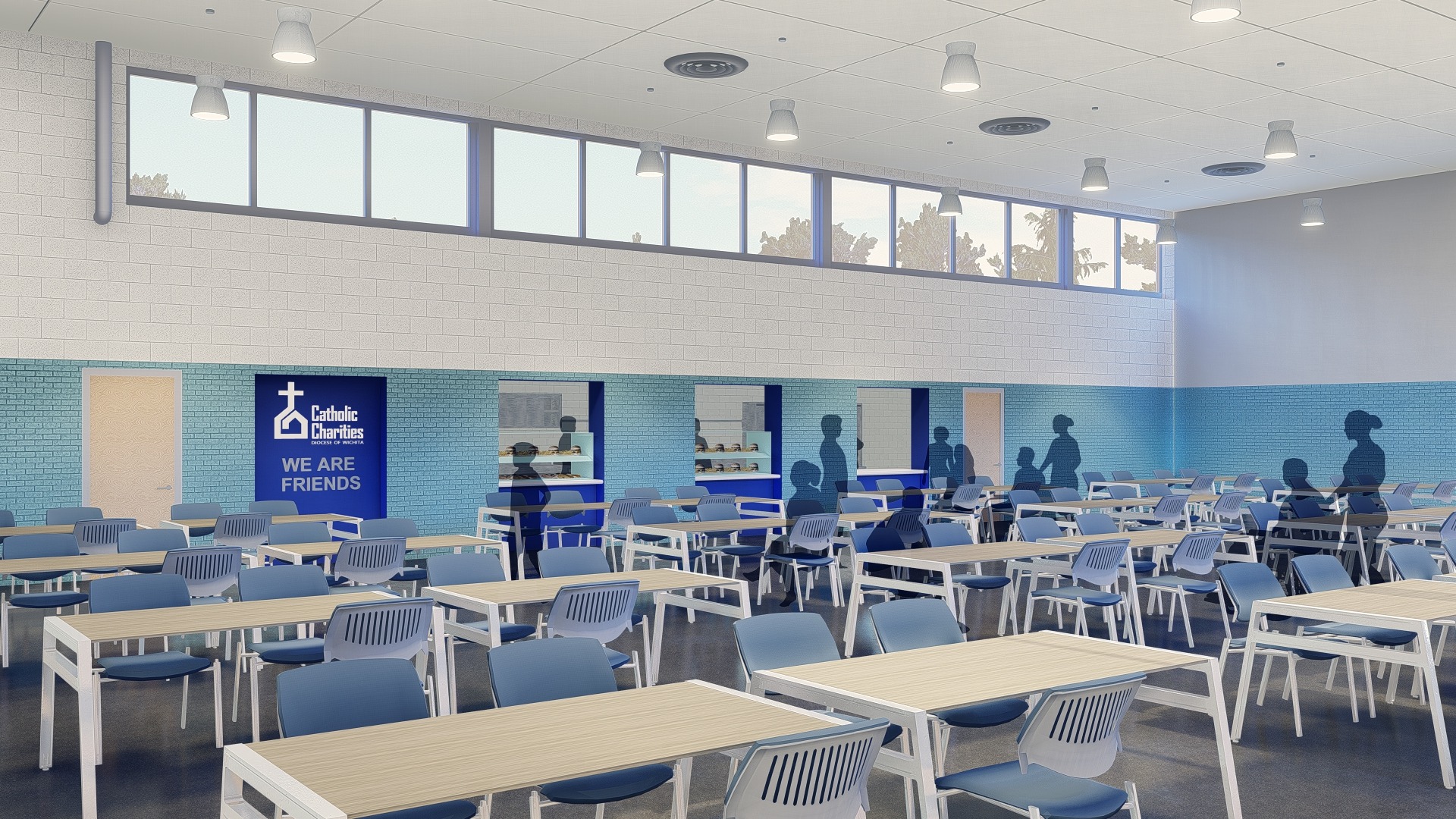 The project includes replacement of all building systems and extensive remodeling to create 10 functional day rooms, large communal areas for dining and group activities, spacious ADA-compliant restrooms and changing areas, and a covered entry way.
"Dondlinger is on site doing demolition, and the remodel will begin in earnest once all necessary permits are obtained," Glick said. "The construction is slated to be completed by March 31, 2021."

Dondlinger, an employee-owned construction company, was founded in 1898. Initially established in Claflin, Kansas, by N.L. Dondlinger, operations were relocated to Wichita in 1925. Dondlinger has grown from small commercial and residential projects into one of the most capable and trusted providers of construction services in the Midwest. Dondlinger's portfolio features projects of all sizes, levels and complexities; from small office renovations to some of the most complex civil operations in Kansas.
Glick said the new ADS campus will prepare Catholic Charities for expected future growth in the demand for adult day programs.
For program participants, ADS offers a wide array of group and individual activities, socialization, community involvement and educational programs. Services include care coordination, transportation, and nutritious meals. The program helps caregivers balance work and other aspects of daily living with their responsibility to care for their loved one.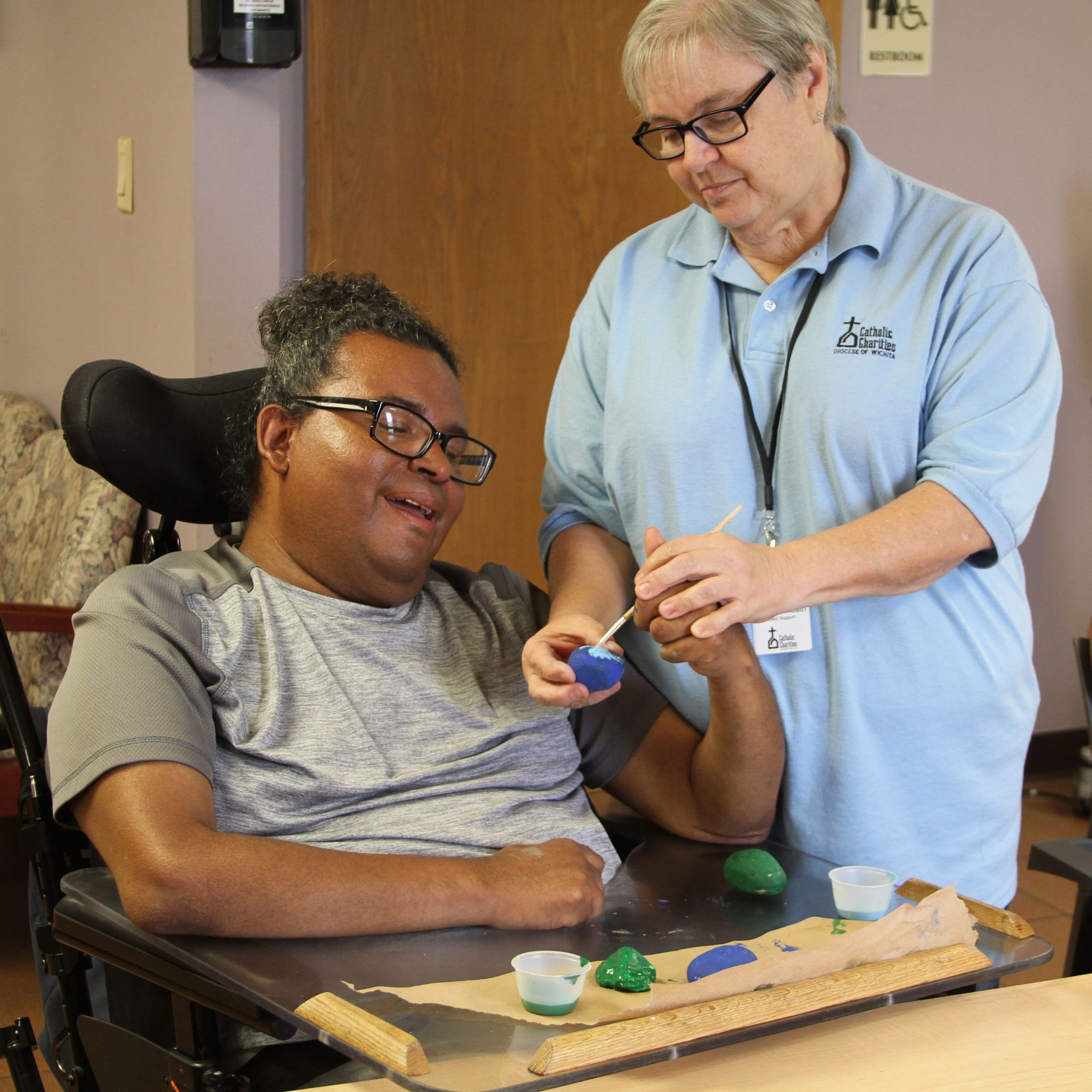 Contact Us
We would like to hear from you! Call 316-264-8344 or Email us:
Counseling And Immigration
Disabled Adults And Seniors St. Joseph Pastoral Center
437 North Topeka st.
Wichita. KS 67202-2431
Catholic Charities, Diocese of Wichita is a 501(c)(3). All gifts are tax-deductible.
Wichita Diocese
The Wichita Diocese covers 20,021 square miles and includes 25 counties in the southeast corner of the state. It is home to over 114,000 Catholics in 90 parishes.