An anonymous donor has pledged $50,000 in matching funds for Catholic Charities' "Our Community, Our Family – Caring for God's People" appeal in response to the Covid-19 pandemic.
LeAnne Miller, senior director of development, said the donor recognizes that the agency serves the needs of the community, whether it is a community-wide disaster or a single person experiencing a crisis.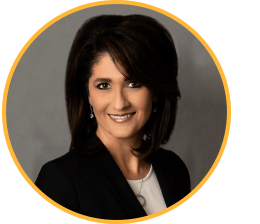 "My gratitude for this generous commitment is beyond measure as we are hopeful it will inspire others to give what they can, knowing that their contributions will be doubled," Miller said. "The Lord asks us to trust in him and he will provide. This donor is answering prayers across our organization and community."
Catholic Charities launched the special fundraising initiative to ensure the philanthropic dollars it needs for daily operations and disaster response continue to flow into the agency. Contributions received on or after April 8 will qualify for the matching funds, up to $50,000.
"Cash contributions to the Faithful Servant Fund provide us the greatest flexibility in meeting the needs of those we serve throughout the 25 counties that comprise the Diocese of Wichita," Miller said. "The dollars will help the homeless, the hungry, the poor, the lonely and the abused."
Catholic Charities' ministries remain available for existing and new clients during the current health crisis, although the delivery of those services might be a bit different as the agency follows social distancing recommendations and statewide stay-at-home orders.
"Every one of our 13 ministries has had to adjust quickly and the staff has done a remarkable job in making adjustments so we can still serve those who come to us for assistance," Miller said.
"The case management, outreach, and counseling services that many of our ministries provide are temporarily being conducted via telephone rather than in-person. Staff at Harbor House Domestic Violence Shelter and St. Anthony Family Shelter have added shelter-based homeschooling tools and resources, and have increased family and child-focused activities."
Some of the most visible changes are at Our Daily Bread Food Pantry. The pantry has become a drive-through for clients who now pick-up a pre-packaged box of food items based on the size of their household. Miller said that the number of households coming to the pantry continues to increase daily.
Thank you for meeting the match
The Our Community, Our Family campaign has been doubly blessed. First, we were blessed by a generous, anonymous donor who pledged $50,000 in matching dollars. Second, we were blessed by hundreds of donors who made gifts to the Faithful Servant Fund to help us meet that match.
Thank you for helping us take care of our neighbors in need.
To learn how you can support Catholic Charities through its "Our Community, Our Family" campaign, visit our donate page below. Or, call LeAnne Miller at (316) 264-8344, ext. 1221, or email her at lmiller@CatholicCharitiesWichita.org.
Contact Us
We would like to hear from you! Call 316-264-8344 or Email us:
Counseling And Immigration
Disabled Adults And Seniors St. Joseph Pastoral Center
437 North Topeka st.
Wichita. KS 67202-2431
Catholic Charities, Diocese of Wichita is a 501(c)(3). All gifts are tax-deductible.
Wichita Diocese
The Wichita Diocese covers 20,021 square miles and includes 25 counties in the southeast corner of the state. It is home to over 114,000 Catholics in 90 parishes.