October is Domestic Violence Awareness Month
Learn more about Harbor House Domestic Violence Shelter and the out reach services available to you. 

Faith · Family · Community Engagement
Catholic Charities infuses faith into our community through the care it shows all people.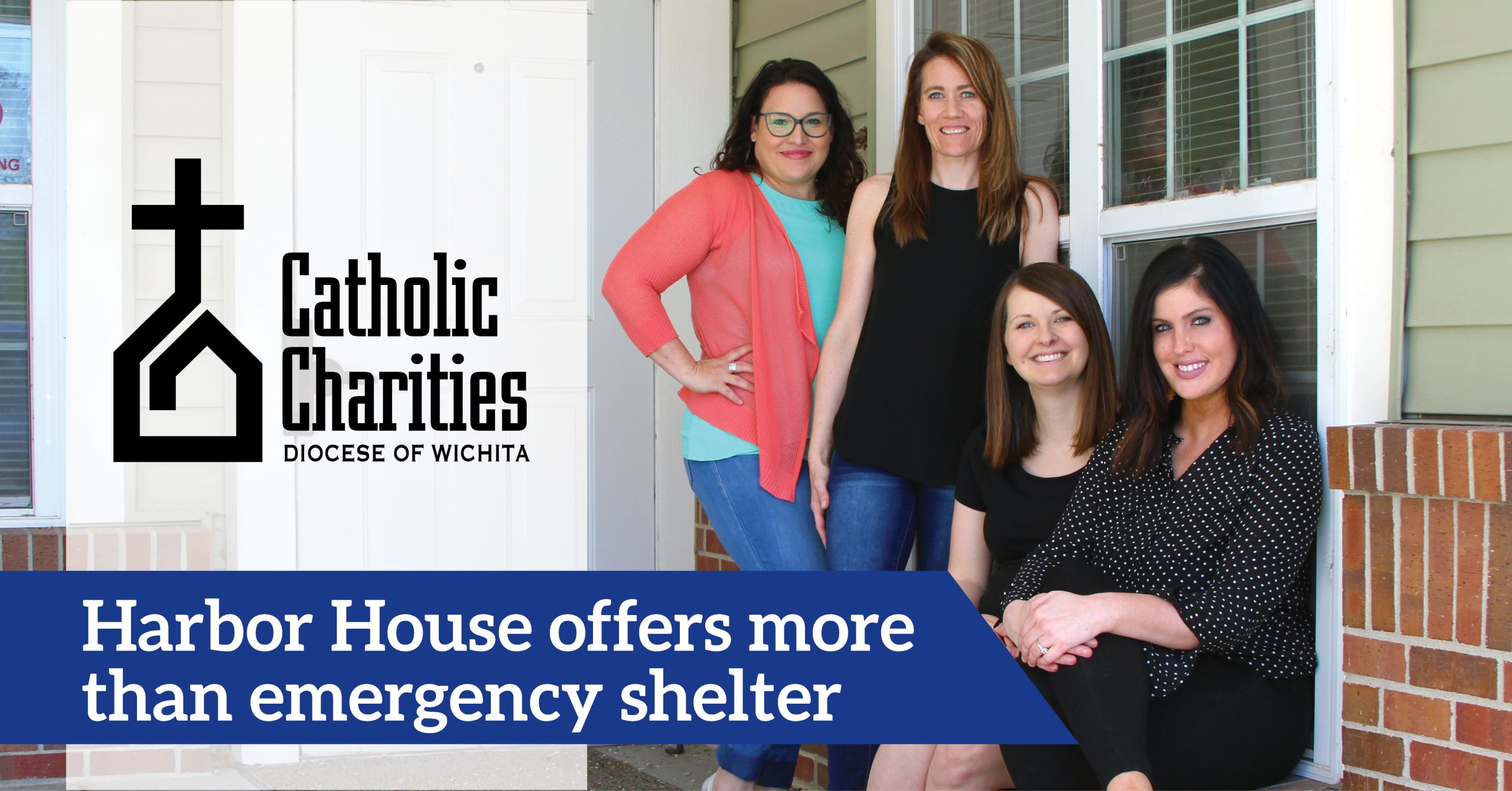 The names tells only part of the story. Harbor House Domestic Violence Shelter does so much more than shelter survivors and their families escaping domestic violence.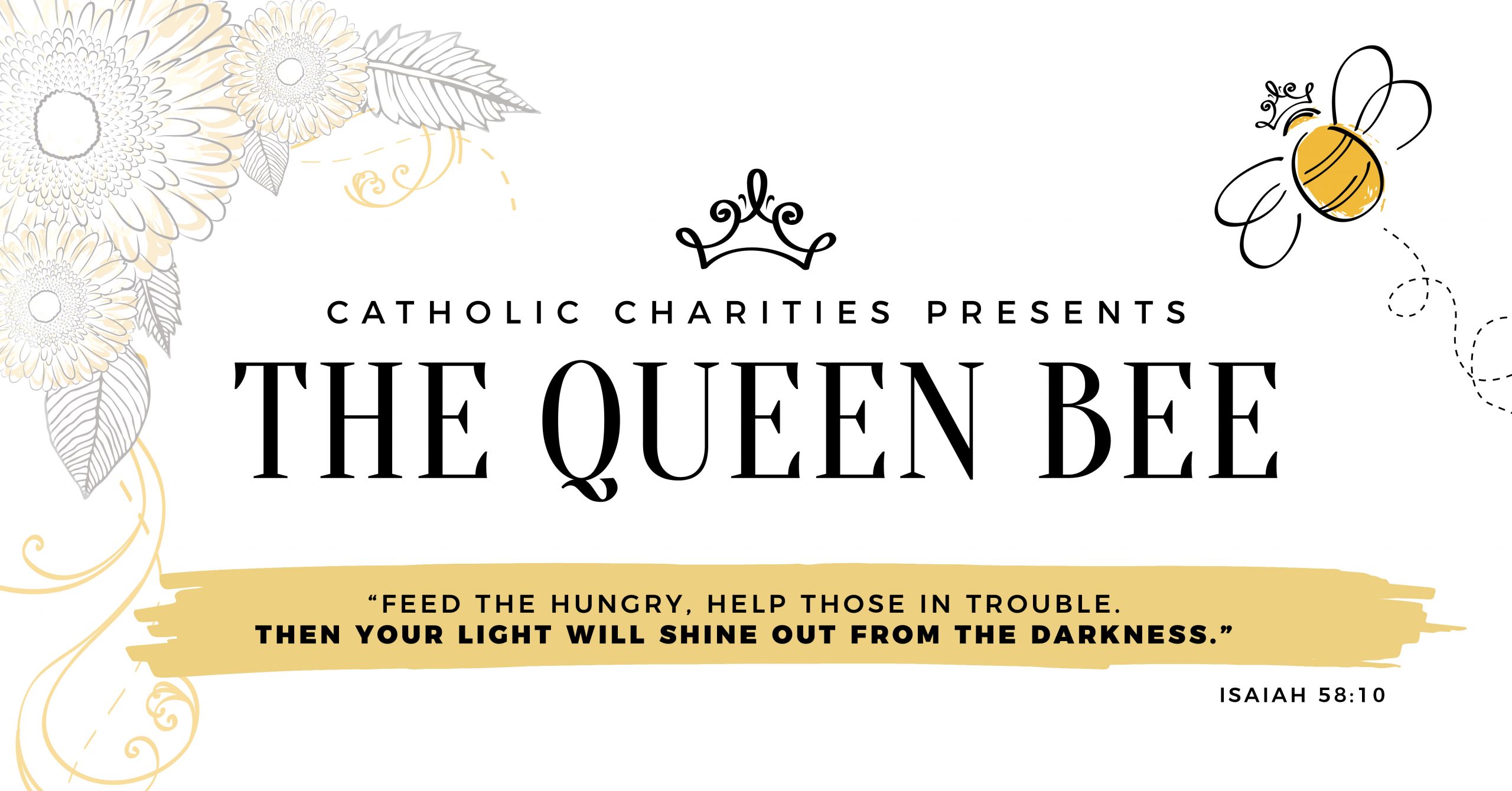 Five local women are buzzing with enthusiasm for Catholic Charities as they raise both awareness and funds for the shelter ministries.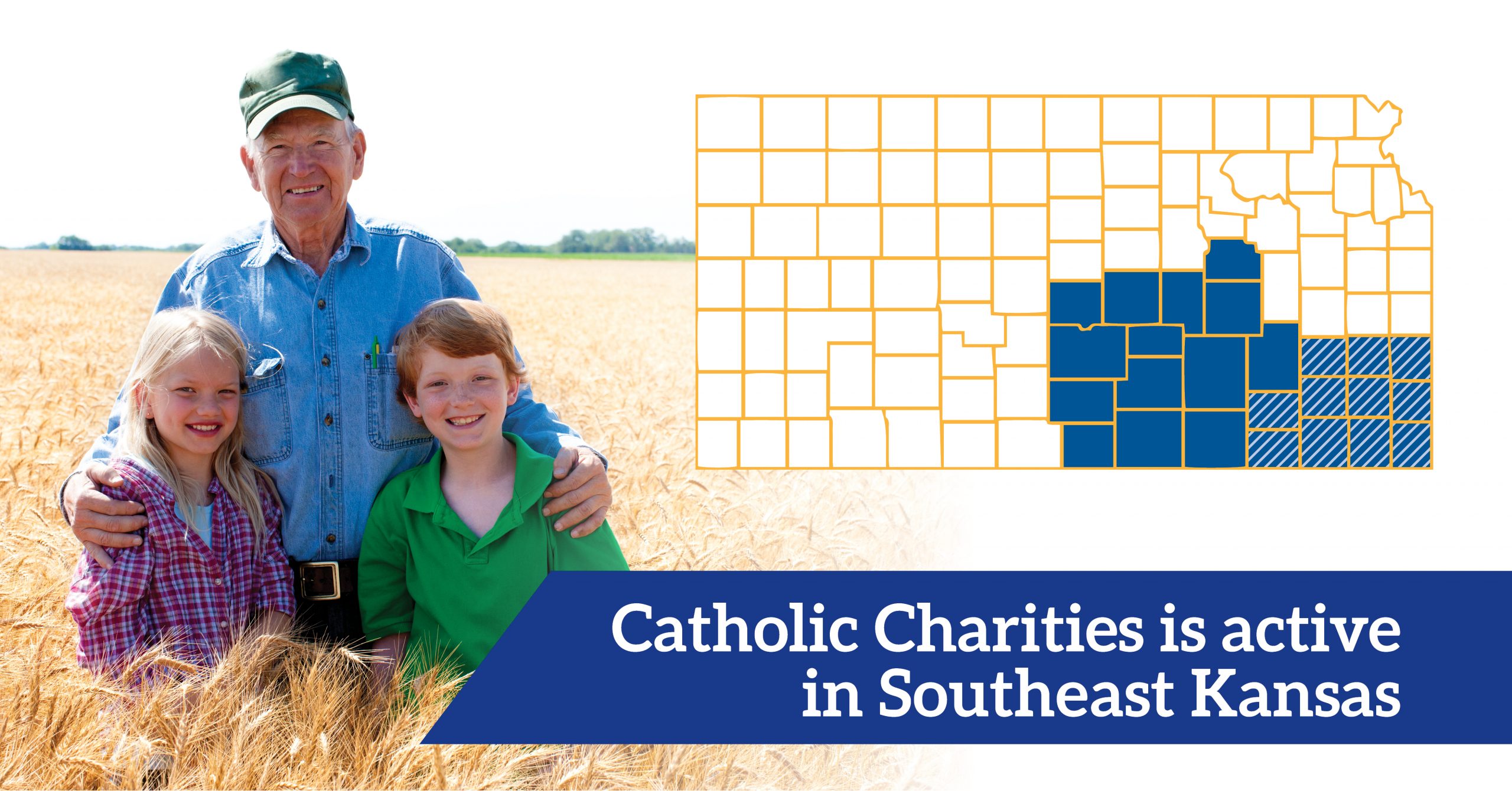 Catholic Charities serves the Kansas community beyond the Wichita metro area. Several of our ministries serve people throughout the 25-county area of Diocese of Wichita. Our Southeast Kansas Services ministry serves an 11-county area in the southeast corner of the state.
Impact
Families are strengthened with hope and enriched with peace in healthy Personal Income, Relationships, and Life Skills-Based Education through Case Management, Counseling and Care.

received loving care and support in times of crisis.

nutritiously balanced meals were served throughout the agency.

of selfless service donated by passionate volunteers – a community value of $192,402.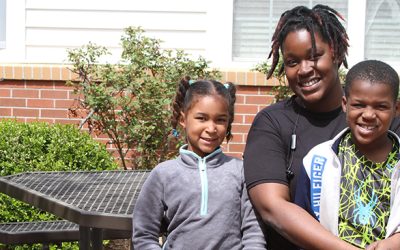 It was a year of continual loss for Bianca in 2019. Her sister died in May. She gave birth to a premature son in mid-July, only to lose him Sept. 26. Three days later and on her birthday, she was evicted from her Section 8 housing, her mother took her two older...
read more
Join Our Newsletter
Sign up to receive our newsletter for Catholic Charities Wichita updates, donation opportunities and volunteer opportunities.
Sign up for our eNewsletter!
Contact Us
We would like to hear from you! Call 316-264-8344 or Email us: St. Joseph Pastoral Center
437 North Topeka st.
Wichita. KS 67202-2431
Catholic Charities, Diocese of Wichita is a 501(c)(3). All gifts are tax-deductible.
Wichita Diocese
The Wichita Diocese covers 20,021 square miles and includes 25 counties in the southeast corner of the state. It is home to over 114,000 Catholics in 90 parishes.