During Domestic Violence Awareness Month, you can help meet the basic needs of women and children seeking shelter at Harbor House with a donation to Catholic Charities' Stuff the Box collection drive.
This year's Stuff the Box drive is set for Oct. 16-31. The annual collection drive gathers much needed items such as household products, diapers and formula, toiletries, new clothing items, and more.
All the items donated will help make the stay at Harbor House easier for the women and children who often arrive at the shelter with nothing more than the clothes they were wearing when they fled from their abuser.
Visit the event page HERE to see a full wish list of needed items and a complete listing of drop off locations.
You also can make a monetary donation which allows us to purchase specific items when they are needed most.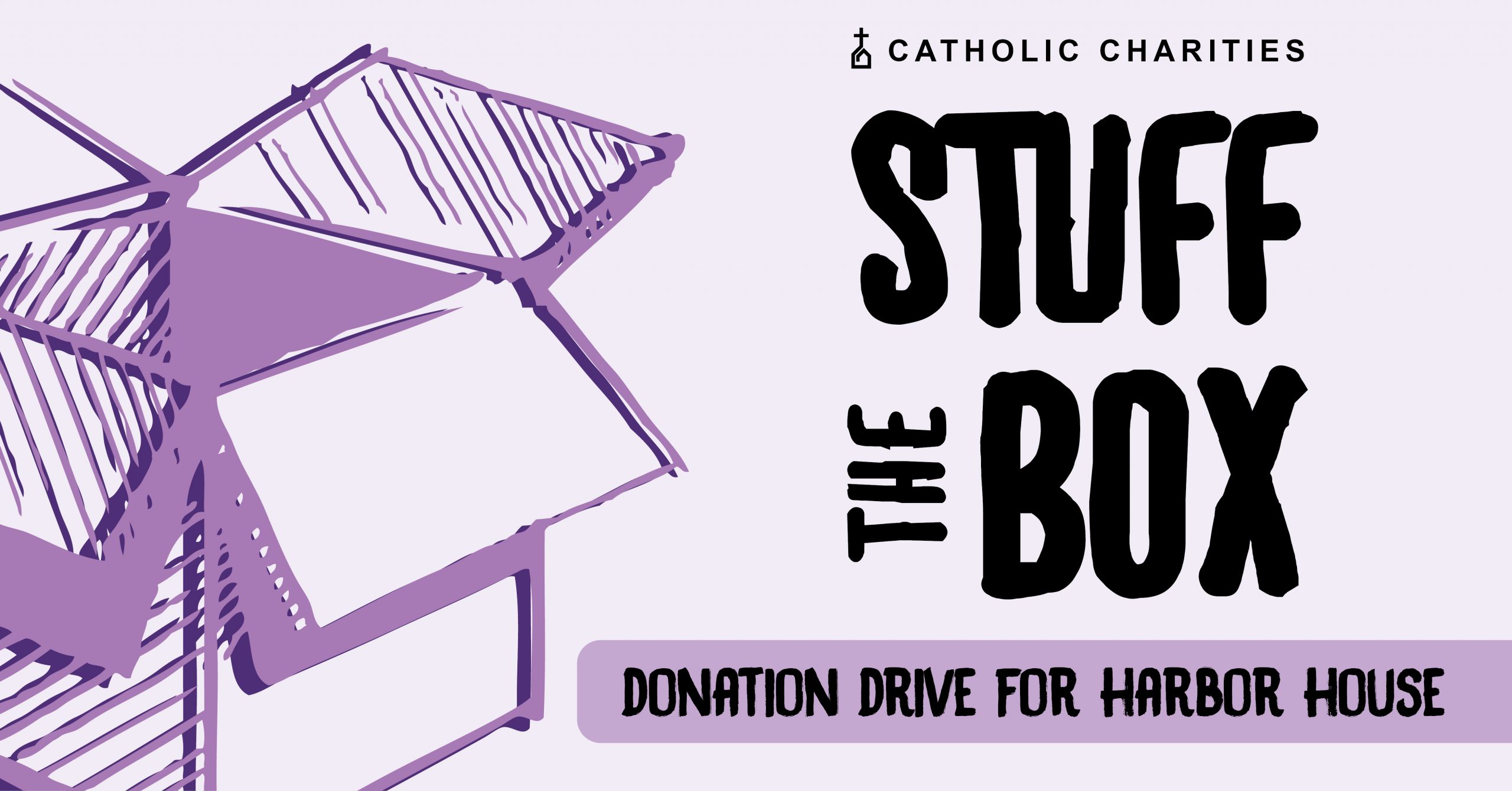 Contact Us
We would like to hear from you! Call 316-264-8344 or Email us:
Counseling And Immigration
Disabled Adults And Seniors St. Joseph Pastoral Center
437 North Topeka st.
Wichita. KS 67202-2431
Catholic Charities, Diocese of Wichita is a 501(c)(3). All gifts are tax-deductible.
Wichita Diocese
The Wichita Diocese covers 20,021 square miles and includes 25 counties in the southeast corner of the state. It is home to over 114,000 Catholics in 90 parishes.