As Catholic Charities of Wichita opens its 80
th
year of service within the Diocese of Wichita in 2023, it will welcome a new executive director.
Traci Kennedy
, Wichita, has been selected by the Catholic Charities Board of Directors to serve as the organization's seventh executive director, according to Chris Goebel, chairman of the board and chairman/CEO of Star Lumber.
Traci will join the organization Feb. 1, 2023. Retiring executive director Wendy Glick will assure a smooth transition by supporting her during a 60-day transition period.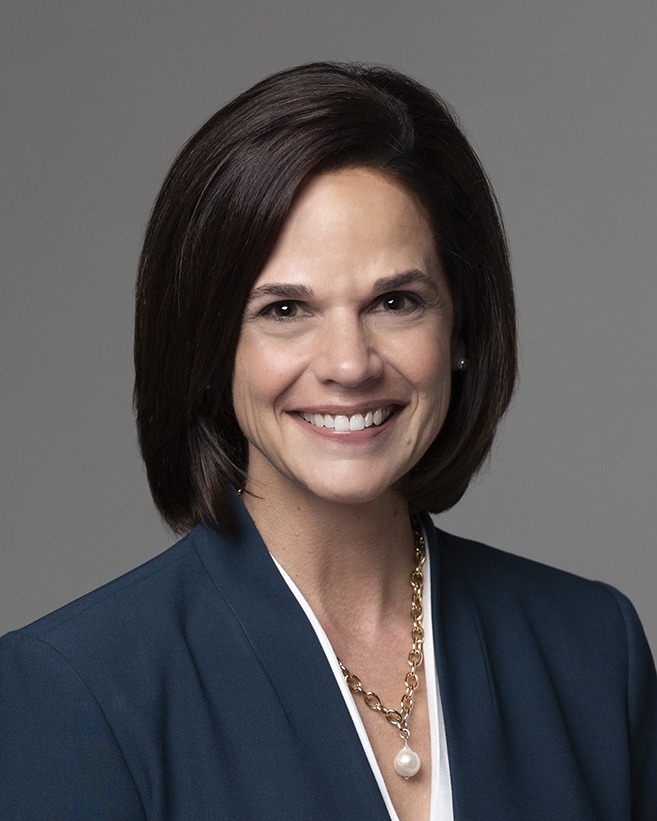 More than 20 years of non-profit leadership experience
Traci brings more than 20 years of experience in non-profit leadership to her new role at Catholic Charities Wichita. She will soon complete 13 years of service at St. Thomas Aquinas Catholic Church, where she has been director of stewardship and pastoral planning since February 2013. In that role, she has been responsible for strategic planning, fund development, communications and marketing, and is the parish's primary administrative officer. She previously served three years as director of extraordinary and legacy stewardship at St. Thomas.
"I am very grateful for the opportunity to work with the board of directors and the Catholic Charities staff in serving those in our community who are in the most need of compassion and love," Traci says. "While the agency is on a solid foundation with 13 thriving ministries, I believe there is potential to make an even greater difference in the 25 counties it serves. I look forward to working with the team in making that happen in the years to come."
Traci's earlier non-profit experience includes serving as executive director of The American Cancer Society (1994-1996) and director of development for Ronald McDonald House Charities, Wichita (2004-2006). She also gained experience in the private sector. She worked as a recruiter for Koch Industries (1996-1999) and was self-employed as a contract recruiter in the telecommunications and technology industry from 2007-2009.
St. Thomas Aquinas Catholic Church Parishoner
Traci is a native of Omaha, NE, who has called Wichita home for nearly 30 years. She graduated from the University of Kansas with a bachelor of arts with an emphasis in non-profit management. She and her husband, Don, are members of St. Thomas Aquinas Catholic Church, and are parents to three daughters, Mary Kate, Ellie and Anna.
Contact Us
We would like to hear from you! Call 316-264-8344 or Email us:
Counseling And Immigration
Disabled Adults And Seniors St. Joseph Pastoral Center
437 North Topeka st.
Wichita. KS 67202-2431
Catholic Charities, Diocese of Wichita is a 501(c)(3). All gifts are tax-deductible.
Wichita Diocese
The Wichita Diocese covers 20,021 square miles and includes 25 counties in the southeast corner of the state. It is home to over 114,000 Catholics in 90 parishes.