Oltjenbruns matches volunteers, ministries
By Lara Salgado
Marketing and Communications Intern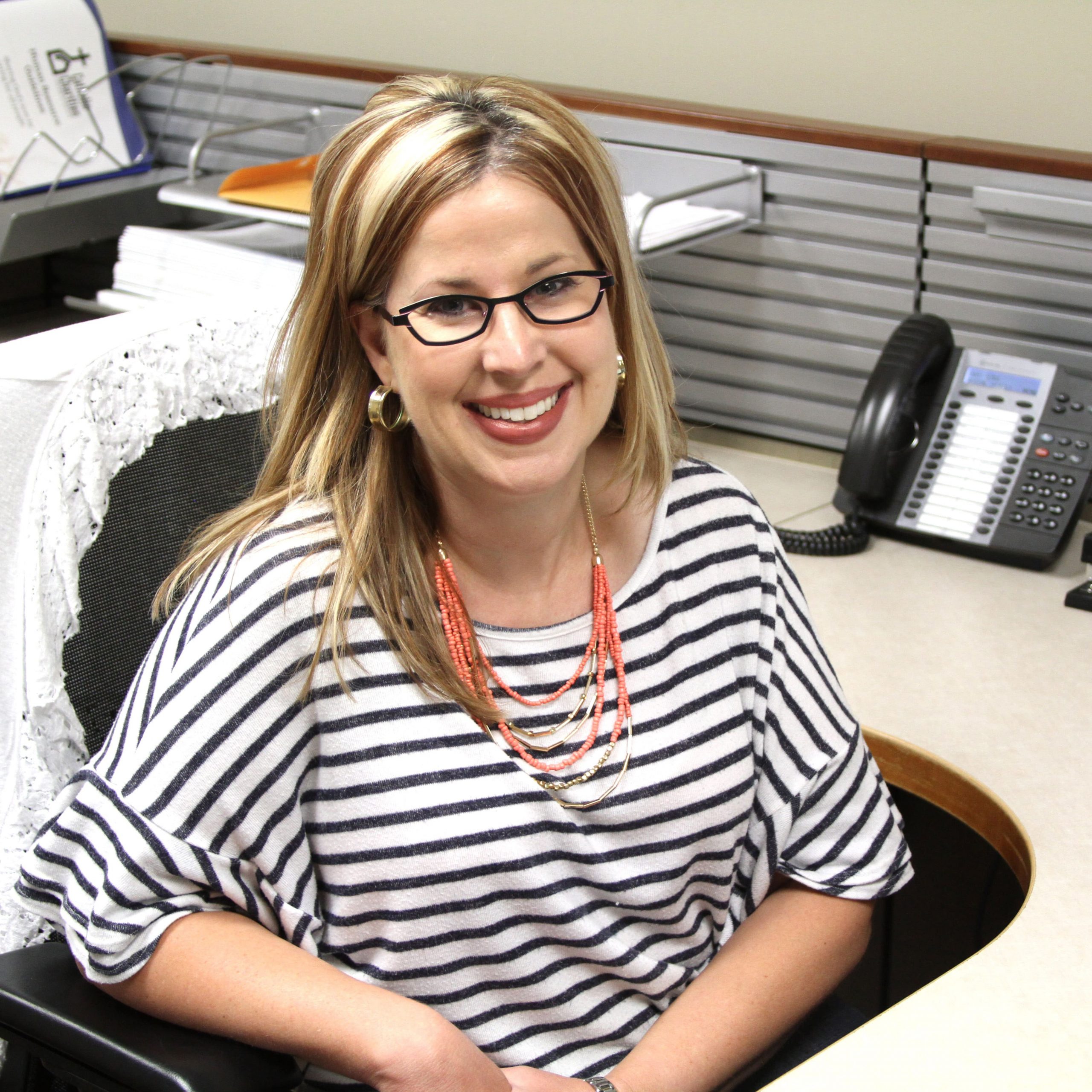 Tiffany Oltjenbruns is Catholic Charities' new Volunteer and Communications Coordinator. The position entails receiving and processing volunteer applications, placing the volunteers according to the needs of the ministries, and more.
Tiffany, although new to the Catholic Charities family, has plenty of volunteer experience. She has a long history of personally volunteering, and also has been a volunteer coordinator at Meals on Wheels and Via Christi Hospital.
Volunteers at Catholic Charities are essential, and Tiffany realizes that, which is why she excited to connect with each volunteer. She wants to insure a great experience for everyone involved.
"I like the mission: Helping others. There's a lot of different ministries… we have a lot of different ways to give help in the Wichita community."
Tiffany explains that her position allows her to fulfill the needs of the ministries, and every ministry has a need for volunteers. Volunteers may help with answering phones, preparing meals, leading activities for children, and landscaping.
"I've really enjoyed being here… Everybody has a heart to help others."
Volunteer opportunities abound
Several of the Catholic Charities ministries have immediate openings for volunteers. If you or your family are interested in becoming a Catholic Charities volunteer, call Tiffany at (316) 264-8344, ext. 1261, or click for more information.
Contact Us
We would like to hear from you! Call 316-264-8344 or Email us:
Counseling And Immigration
Disabled Adults And Seniors St. Joseph Pastoral Center
437 North Topeka st.
Wichita. KS 67202-2431
Catholic Charities, Diocese of Wichita is a 501(c)(3). All gifts are tax-deductible.
Wichita Diocese
The Wichita Diocese covers 20,021 square miles and includes 25 counties in the southeast corner of the state. It is home to over 114,000 Catholics in 90 parishes.