The team at Catholic Charities' Immigration Services is gearing up to help low-income people who are now able to make their initial application under the Deferred Action for Childhood Arrivals (DACA) program.
In early December, a federal judge ruled that the July 2020 memorandum restricting DACA applications must be vacated, paving the way for the full restoration of DACA, including the acceptance of initial applications. On Dec. 7, United States Citizenship and Immigration Services (USCIS) announced that it is now accepting initial and first-time DACA applications and DACA renewal applications. All applications will be adjudicated based on terms of the DACA policy in effect prior to its attempted termination on Sept. 5, 2017.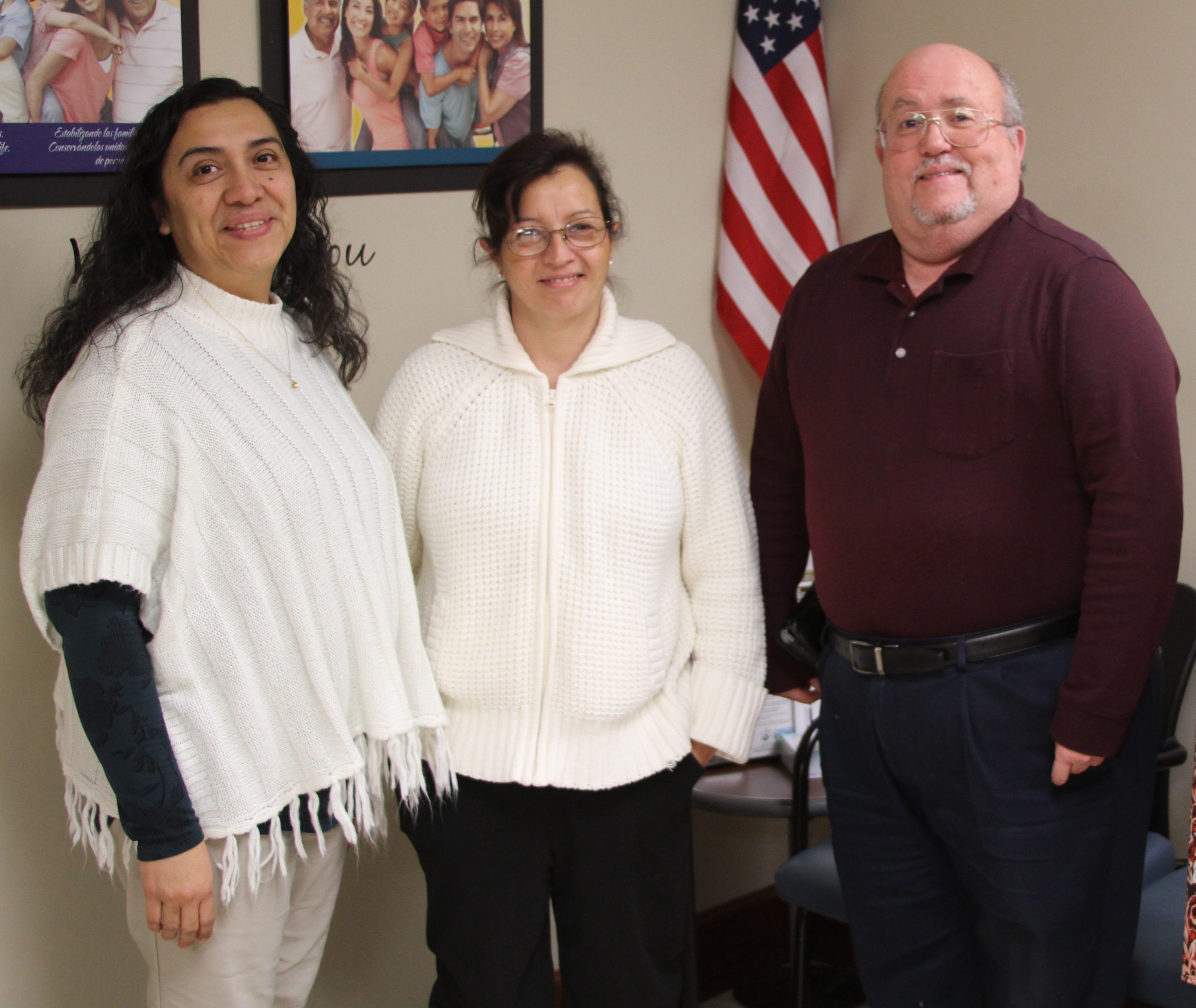 Expect to see increase in immigrants turning to Immigration Services for help
 "After a couple years of uncertainty, this is great news for countless adults who came to this country as children," says David Osio, Immigration Services program director. "For many of those eligible for DACA, the United States it the only home that they have ever known, and they want to remain here and contribute to our country."
David says he expects to see a substantial increase in the number of immigrants turning to Immigration Services for help with their DACA applications.
"We are certified to do much of the same work that immigration attorneys do," he says, noting that Immigration Services is accredited by the U.S. Department of Justice. "We are able to offer services at lower fees so immigrants without the ability to pay attorney fees are still able to receive assistance navigating a complicated immigration system."
Lower fee services for immigrants
The initial consultation fee at Immigration Services is $55; fees for filing new DACA applications are $360 while the cost to renew DACA is $210.
In addition to DACA, Immigration Services assists with citizenship and naturalizations, green card renewals, family immigration, adjustment of status and removal of conditions. Fees for those services range from $250 to $1,500 for more complicated cases.
Donor support plays an important role
Financial support from donors plays an important role in the day-to-day operations of Immigration Services, David says. When a client cannot afford the required consultation or filing fees, funds contributed by donors help cover the costs.
COVID safety protocols are strictly followed during appointments with clients. All services are provided by scheduled appointment only, and both staff and clients must wear masks and remain socially distanced. In addition to in-person appointments, David's team began conducting virtual appointments in the spring, meaning that they are now able to, in many cases, help people living outside of Wichita.
Contact Us
We would like to hear from you! Call 316-264-8344 or Email us: St. Joseph Pastoral Center
437 North Topeka st.
Wichita. KS 67202-2431
Catholic Charities, Diocese of Wichita is a 501(c)(3). All gifts are tax-deductible.
Wichita Diocese
The Wichita Diocese covers 20,021 square miles and includes 25 counties in the southeast corner of the state. It is home to over 114,000 Catholics in 90 parishes.