Rita Lungwitz, a member of St. Elizabeth Ann Seton, earned honors as Catholic Charities' Queen Bee Woman of the Year in recognition of being the top fundraiser in the organization's recently completed fundraising campaign to support its shelter operations.
Five Queen Bees entered the friendly, six-week campaign with the goal of combining to raise enough funds to provide five families with one month of shelter, food and supplies at either Harbor House Domestic Violence Shelter or St. Anthony Family Shelter. They buzzed right past that goal to set a new Queen Bee record for giving.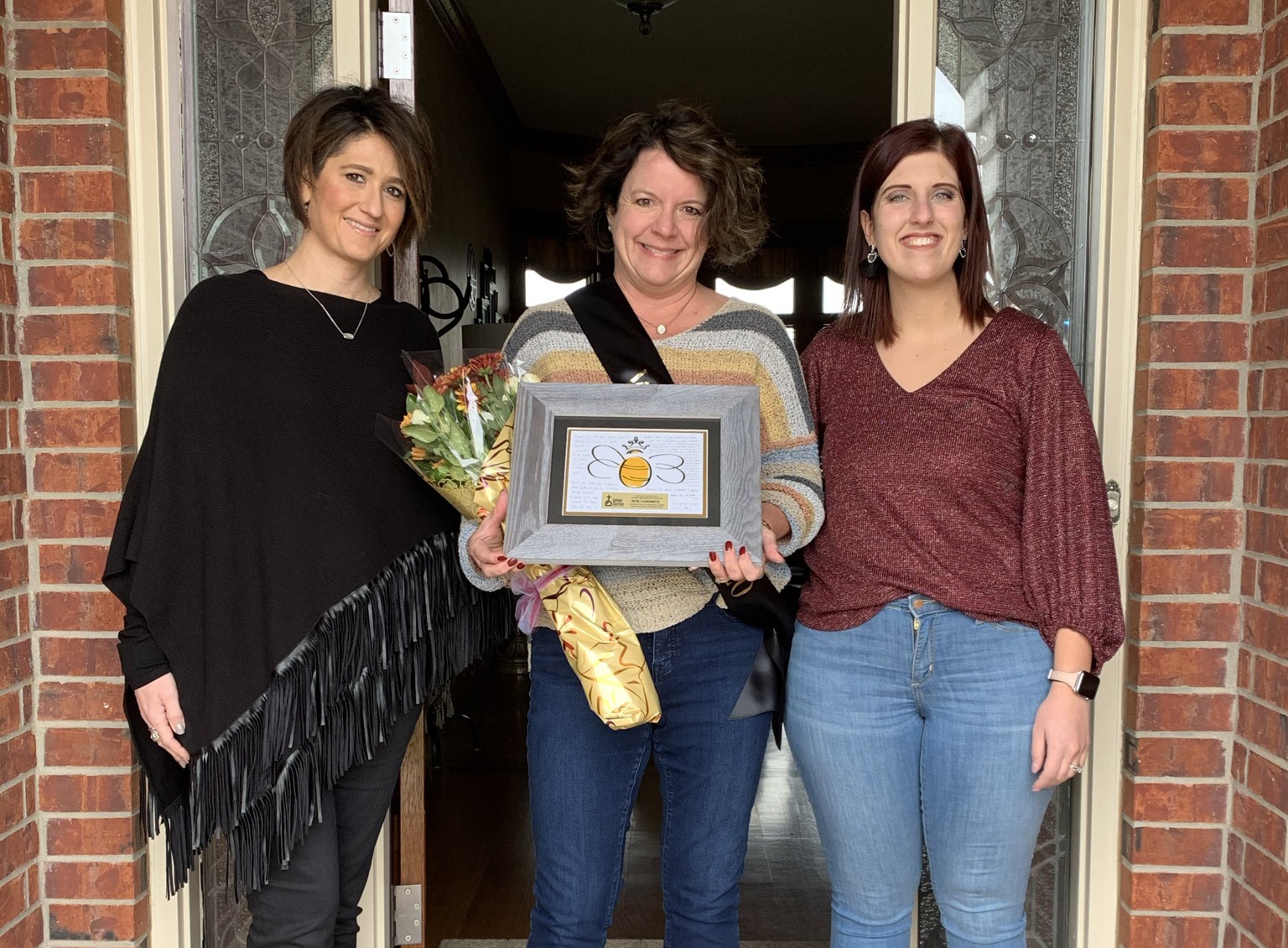 Setting a new record
"We were completely blown away by how hard this group of Bees worked and how generous their family, friends and coworkers were in supporting their efforts," said LeAnne Miller, senior director of development. "Together, they raised the necessary funds to shelter 17 families for one month.
"We are so grateful for their efforts and thank God that these amazing and accomplished women answered our request to support Harbor House and St. Anthony."
Each of the five women met their initial goal of funding one family for one month before raising their goal to help even more. Together, they outraised last year's group of Queen Bees by more than $20,000.
In a competition that came down to the wire, Lungwitz nudged runner-up Kathryn Jost, St. Catherine of Siena and Mies Construction, by just more than $1,500 to take top honors. Together, Lungwitz and Jost helped to shelter 12 families.
Selected for their professional success, civic achievements and commitment to philanthropy, the 2020 Queen Bees are: Lungwitz; Jost; Maggie Berning, St. Joesph in Ost; Lisa Dahlgren, Koch Industries, St. Elizabeth Ann Seton; and, Kara Weed, Ultra Modern Pool & Patio, St. Catherine of Siena.
Contact Us
We would like to hear from you! Call 316-264-8344 or Email us:
Counseling And Immigration
Disabled Adults And Seniors St. Joseph Pastoral Center
437 North Topeka st.
Wichita. KS 67202-2431
Catholic Charities, Diocese of Wichita is a 501(c)(3). All gifts are tax-deductible.
Wichita Diocese
The Wichita Diocese covers 20,021 square miles and includes 25 counties in the southeast corner of the state. It is home to over 114,000 Catholics in 90 parishes.