The Supportive Services for Veteran Families ministry of Catholic Charities – Diocese of Wichita has received additional funding from the Department of Veteran Affairs to help more homeless or near homeless veterans and their families. The funding was included in the federal CARES Act, providing economic relief during the coronavirus pandemic.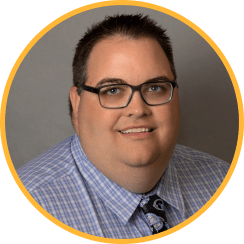 Eric Arganbright, program director, said that qualified veterans and their families in a 25-county area of southcentral and southeast Kansas are eligible for the services provided by SSVF through Catholic Charities.
Services available to qualified veterans and their families include:
Homeless prevention services
Rental and utility assistance
Landlord mediation
Emergency hotel stays (honoring social distancing guidelines if required)
Transportation assistance
Case management services for long-term housing stability
Extended services are open to low income veterans and veteran families (defined as earning 50 percent or less of the Area Median Income) who have served at least 24 hours of active duty earning any discharge status other than dishonorable, and are in imminent danger of facing homelessness or who are currently legitimately homeless.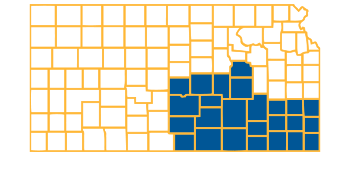 The 25 counties in the SSVF service area are the same counties that comprise the Diocese of Wichita: Allen; Bourbon; Butler; Chase; Chautauqua; Cherokee; Cowley; Crawford; Elk; Greenwood; Harper; Harvey; Kingman; Labette; Marion; McPherson; Montgomery; Morris; Neosho; Reno; Rice; Sedgwick; Sumner; Wilson; and Woodson.
Learn more about Supportive Services for Veteran Families.
Contact Us
We would like to hear from you! Call 316-264-8344 or Email us:
Counseling And Immigration
Disabled Adults And Seniors St. Joseph Pastoral Center
437 North Topeka st.
Wichita. KS 67202-2431
Catholic Charities, Diocese of Wichita is a 501(c)(3). All gifts are tax-deductible.
Wichita Diocese
The Wichita Diocese covers 20,021 square miles and includes 25 counties in the southeast corner of the state. It is home to over 114,000 Catholics in 90 parishes.